John and Maxine Eby Heritage Court
As part of our Continuum of Care, our nursing home, Spurgeon Manor, offers round-the-clock care for residents with memory care needs in addition to complex or chronic medical conditions that require ongoing care and monitoring. Our secure memory care unit offers a supportive and loving environment.
At Spurgeon, we prioritize safety and security, providing easy access to essential services, offering spiritual care, and fostering a welcoming environment that encourages vibrant social interactions. Our goal is to create a home-like atmosphere where residents can enjoy plenty of fun-filled moments. Our compassionate staff often become extended family and close friends to those under their care.
All rooms at Spurgeon Manor are private and Medicare-certified. With the Silver National Quality Award from The American Health Care Association, we are proud to provide outstanding senior care with dignity and respect in a loving Christian community.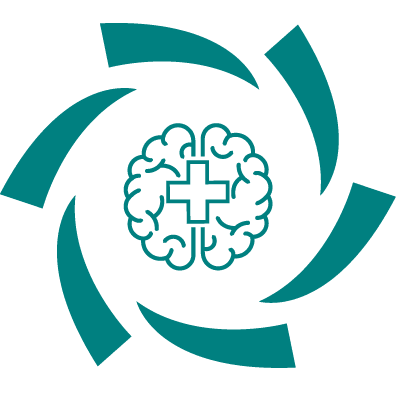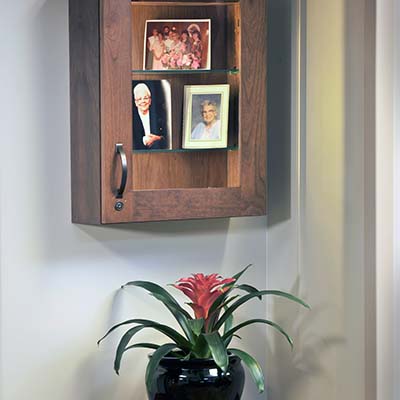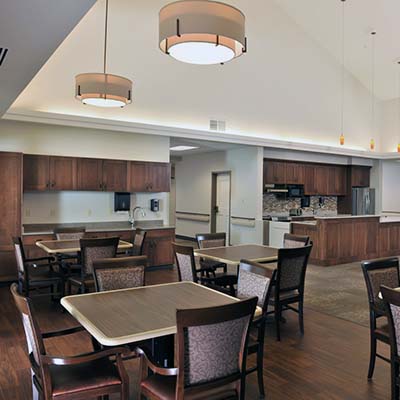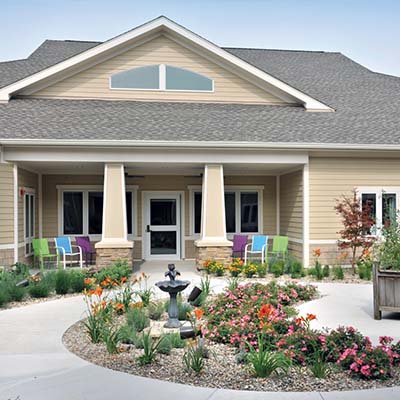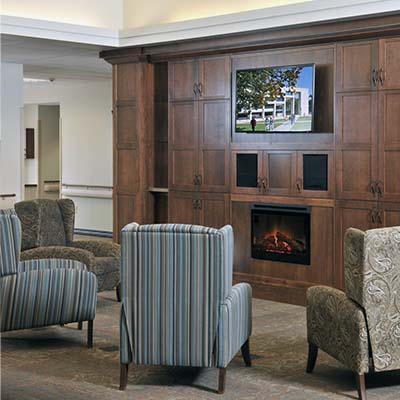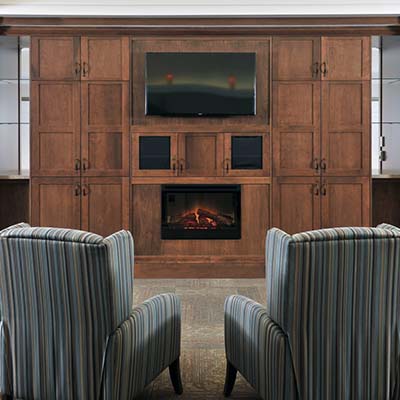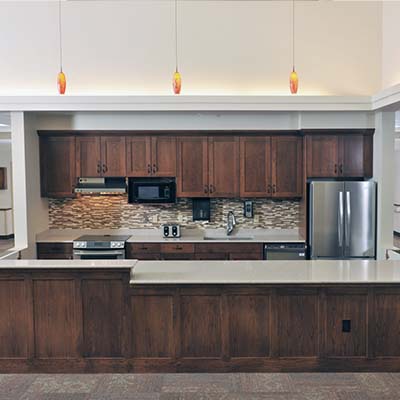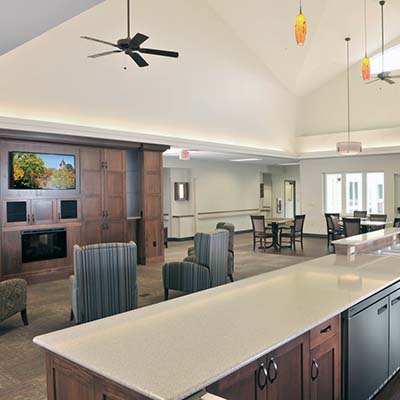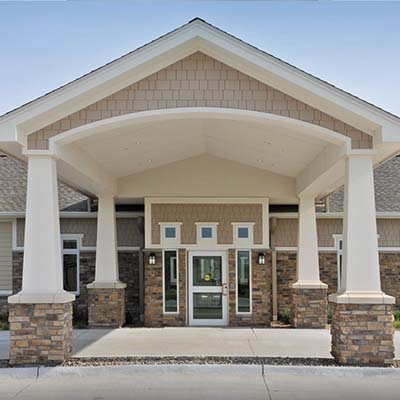 Residents are encouraged to make their room as home-like as possible and are welcome to bring in personal items as space permits.
Memory Care (Nursing) Room Features:
Located in a secured area
Private room
Memory box
In-room shower
Electric bed
Chest of drawers
Bedside table
Window covering
Emergency call button
Other personal items as space permits
Basic Services for Memory Care – Nursing:
Secure unit
24/7 care (RNs, LPNs, CMAs & CNAs)
Medicare certified
Medical Director and providers are on-site
Social Services Director is available for issues related to admission, residency, and discharge planning
All meals (seasonal menu)
Snacks
Daily housekeeping
Daily laundry
Additional Nursing Care Service Fees:
Special needs such as wheelchairs, walkers, special mattresses, oxygen, and therapies are charged separately
Medical supplies, dressings, incontinent supplies, and catheterization are charged separately
Community Amenities:
Connected to Raccoon River Valley Recreation Trail
Beautifully landscaped campus in a rural setting featuring a secure access courtyard for our memory care residents
Spiritual Care: worship services, devotionals, rosary, and communion
Daily social activities: Activities Calendars
Chapel
Library
Fitness Equipment
Transportation: The activity department schedules various outings throughout the month and provides transportation in our 20-passenger bus
Business office: Open Monday through Friday to accept payment for bills, give change, and sell stamps
Supplemental Onsite Services
(These services are available for an additional fee)
Beauty Salon: Our licensed beautician provides haircuts, styling, permanents, shampoos, and sets twice a week.
Podiatry: Central Iowa Foot Clinic provides care on a quarterly basis. Fees for these services are billed to your insurance provider.
Laboratory: Mercy Labs provides services when ordered by your physician. Fees for these services are billed to your insurance provider.
Rehabilitative Services: Licensed therapists from RehabVisions provide physical, occupational, and speech therapy services. Fees for these services are billed to your insurance provider.
Optometry: The doctors from Eye Care Associates provide eye care on an as-needed basis.
Transportation: Wheelchair-accessible vans are available by appointment for a fee.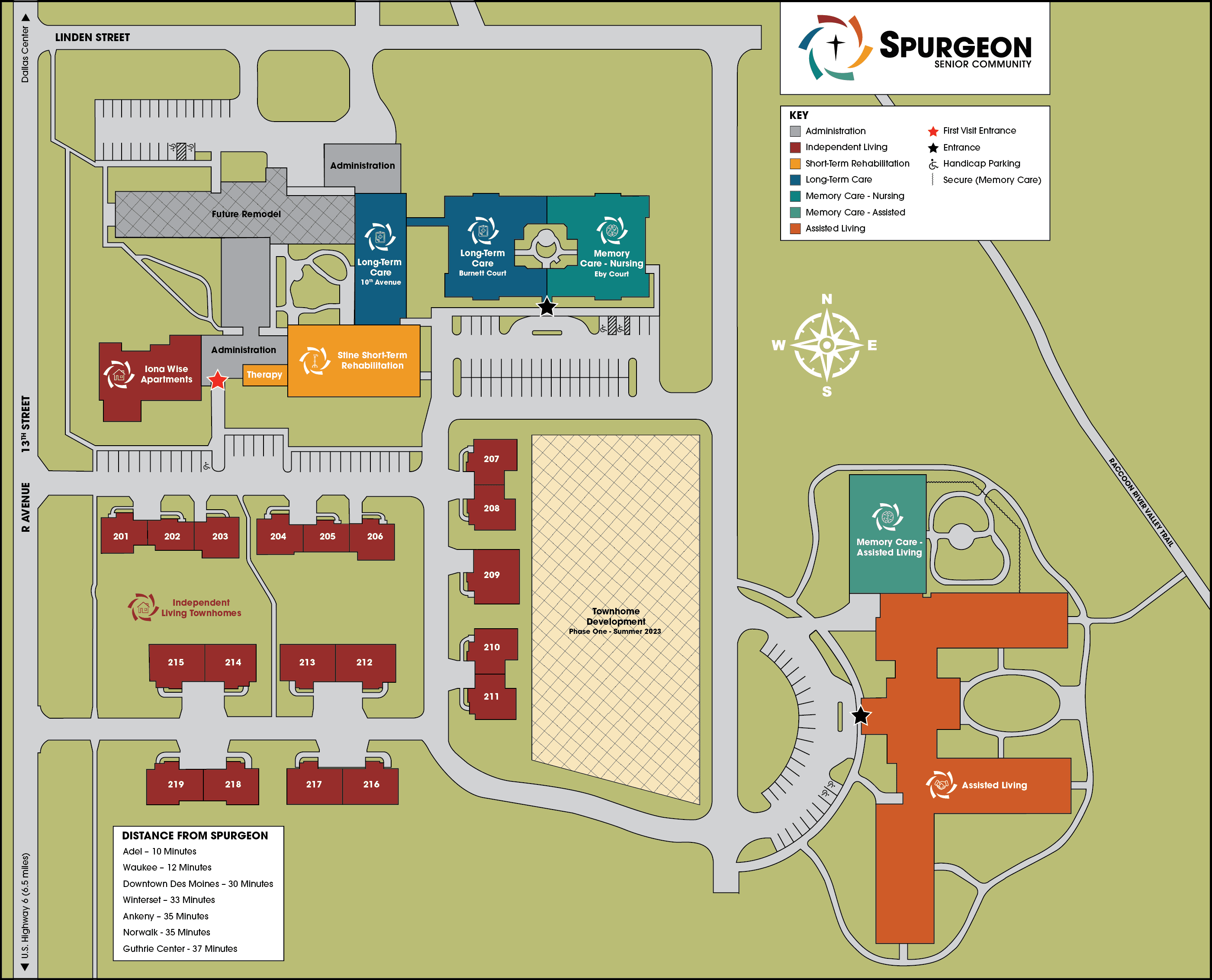 1204 Linden Street
Dallas Center, Iowa
50063
Spurgeon Manor Main Entrance